freshly paved The post Sam Hay and Ian McSherry / S1 Lifer Helmet appeared first on S1 Helmet Co.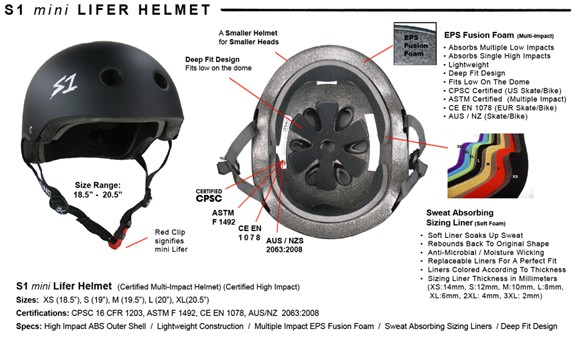 S1 mini Lifer Helmet a scaled down version of the S1 Lifer Helmet for peeps with smaller head sizes. Certified Multi-Impact and High Impact Colors: Black Matte, White Gloss, Cyan Matte, Black Gloss, Navy Matte, Pink Matte, Purple Matte, Metallic Gold, Red Gloss,...
Aidan Dansey wears the S1 Lifer Helmet "Just wanted to thank you guys for making such amazing helmets! Took a rough slam yesterday on a 540 at the vert jungle event in Pismo beach and cracked the foam and the shell of my helmet! No concussion! If I wasn't...